Ado-trastuzumab emtansine effective for previously treated HER-2–positive metastatic breast cancer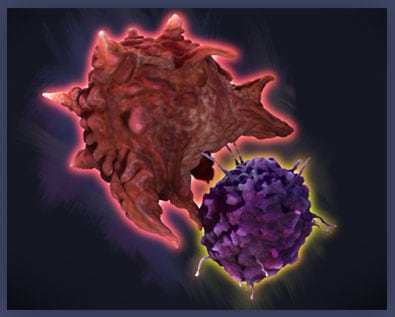 Ado-trastuzumab emtansine may provide meaningful benefit to patients with HER-2–positive metastatic breast cancer who underwent prior treatment with trastuzumab and pertuzumab, according to retrospective study results.
In 2013, the FDA approved ado-trastuzumab emtansine (Kadcyla, Genentech) — often referred to as T-DM1 — as a second-line treatment for patients with HER-2–positive metastatic breast cancer who previously received standard therapy with trastuzumab (Herceptin, Genentech) and a taxane.
Pertuzumab (Perjeta, Genentech) was later added to standard first-line therapy as part of neoadjuvant therapy.
"There [are] no published clinical trial or observational data on the activity of T-DM1 in patients previously exposed to pertuzumab," Lajos Pusztai, MD,medical oncologist at Yale Cancer Center, and colleagues wrote. "The goal of this study was to assess the efficacy of T-DM1 in routine clinical practice in a contemporary patient population that included patients who received prior therapy with pertuzumab."
The researchers used data from The Ohio State University Comprehensive Cancer Center, Yale Cancer Center and The University of Texas MD Anderson Cancer Center to identify patients with HER-2–positive metastatic breast cancer who received T-DM1 after previous therapy with pertuzumab.
Efficacy measures included tumor response, comprised of physician-reported clinical or imaging response; prolonged duration on therapy, defined as T-DM1 therapy lasting 6 months or longer; minimal benefit, defined as physician-reported stable disease as initial response to T-DM1 but discontinuation of T-DM1 before 6 months; and progressive disease, defined as symptomatic deterioration or progression on routine radiologic assessment.
The researchers identified 82 patients who received prior pertuzumab and then began single-agent T-DM1 treatment between March 1, 2013 — the date T-DM1 received FDA approval — and July 15, 2015.
Overall, 96% of patients received both prior trastuzumab and pertuzumab, 88% received a taxane, and 23% also received lapatinib (Tykerb, Novartis) prior to T-DM1 therapy.
"In current practice, many patients were diagnosed with metastatic disease before approval of either pertuzumab or T-DM1, which results in a population that has received multiple prior lines of therapy before it receives these newer HER-2–targeted therapies," Pusztai and colleagues wrote.
The efficacy outcome analysis included 78 patients. Results showed a 17.9% (95% CI, 9.4-26.4) tumor response rate, a 30.8% (95% CI, 20.6-41.1) rate of prolonged duration on therapy, and a 4-month (95% CI, 0 months-22.5 months) median duration of therapy.
More than one third of patients (37.2%; 95% CI, 26.5-47.9) either achieved tumor response or achieved prolonged duration on therapy.
Researchers reported a minimal benefit rate of 12.8%, and 50% of patients had progressive disease as their best response.
More than 84% of patients discontinued T-DM1 due to disease progression, and 10% discontinued due to toxicity or poor tolerance.
"Our results provide support for clinically meaningful activity of T-DM1 in patients with metastatic HER-2–positive breast cancer who have experienced progression on prior pertuzumab- and trastuzumab-containing therapies," the researchers wrote.
The addition of pertuzumab to standard chemotherapy plus trastuzumab in the neoadjuvant and first-line metastatic settings "have revolutionized our approaches to HER-2–positive disease," Reshma L. Mahtani, DO, and Charles L. Vogel, MD, both of Sylvester Comprehensive Cancer Center in Florida, wrote in an accompanying editorial.
"However, positive results in refractory metastatic breast cancer and recent reports of significant efficacy in the neoadjuvant setting with T-DM1, coupled with excellent tolerability, gives cause for optimism for future incorporation of this drug in early breast cancer, with hopes for an improved therapeutic index," Mahtani and Vogel wrote. – by Kristie L. Kahl
Original post can be found here.