Cancer Link dedicated to finding ultimate cure for breast cancer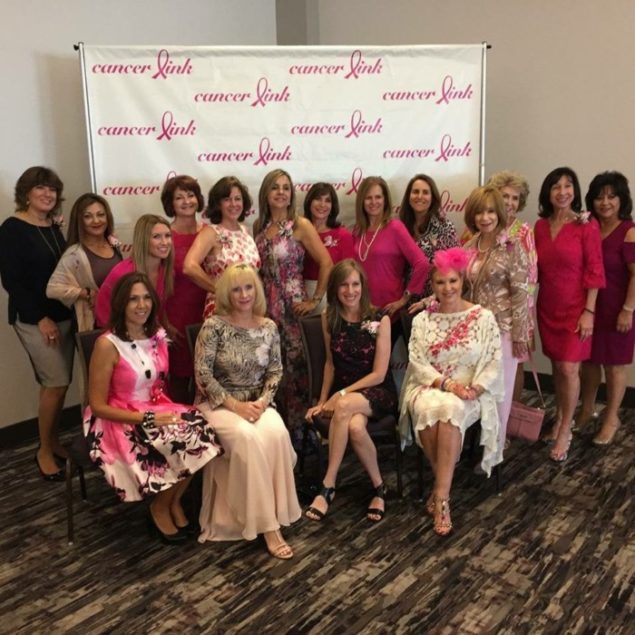 If you want to become involved in an effort that is truly saving lives, then join forces with Cancer Link, either as an individual committee member or as a community partner.
Cancer Link is a local, all-volunteer organization dedicated to finding an ultimate cure for breast cancer through research at the Sylvester Comprehensive Cancer Center of the University of Miami Miller School of Medicine. This year, Cancer Link is celebrating its 29th year of raising funds for Sylvester.
Due to the efforts of founder Marlene Berg, co-presidents Mary Rosenberg and Harriet Shapiro, a hard-working committee of 80 volunteers, very generous sponsors, and various community partners, Cancer Link raised nearly $350,000 in 2015. None of the money raised was used for salaries or overhead because Cancer Link has no paid staff and it partners exclusively with Sylvester.
These moneys were donated locally to Drs. Joyce Slingerland, Diana Lopez, Zafar Nawaz, Ralf Landgraf, Tan Ince, Fred Moffett, Eli Avisar, Danny Yakoub, Marzenna Blonska, Luis Morey, Mingjang Xu and Feng-Chun Yang, who are doing research to find a cure for breast cancer.
Cancer Link appreciates its many generous sponsors and local community partners such as Bloomingdale's, Captured Photography, Celebrity Cruises, Grey Goose Vodka, Jae's Jewelers, artist Alex Mijares, Paperie Invitation Studios, Southern Wine & Spirits of America, and the W Hotel South Beach.
In 2015 Cancer Link wasfortunate to have platinum sponsors Chanin and Adam Carlin and Gold sponsors Base Point Capital, Roberta and Hal Kaye, Joseph Mara in Loving Memory of Christine Mara, and the Tweed and Tweed Foundation. There also has been continuing support from numerous Silver and Bronze sponsors and Celebrants, who are individual donors.
In addition, there are partnerships with other organizations who share part or all of the proceeds from their events with the Cancer Link effort, in particular the yearly Rock 'N' Run Think 'N' Feel Pink and Teal event at Beth Am and the Deering Bay Yacht & Country Club's annual women's golf tournament.
This year, Cancer Link will further its mission through community events and a major fundraiser luncheon. This year's luncheon for 750 attendees will be held on Thursday, Oct. 13, at Jungle Island. It will feature a Julian Chang fashion show, silent auction, raffle and a live auction of a four-passenger GEM golf cart from Indian Motorcycle of Miami which is being donated by Norma Jean Abraham.
Original post can be found here.