Sylvester Introduces Oncology Fellowship Program for Nurse Practitioners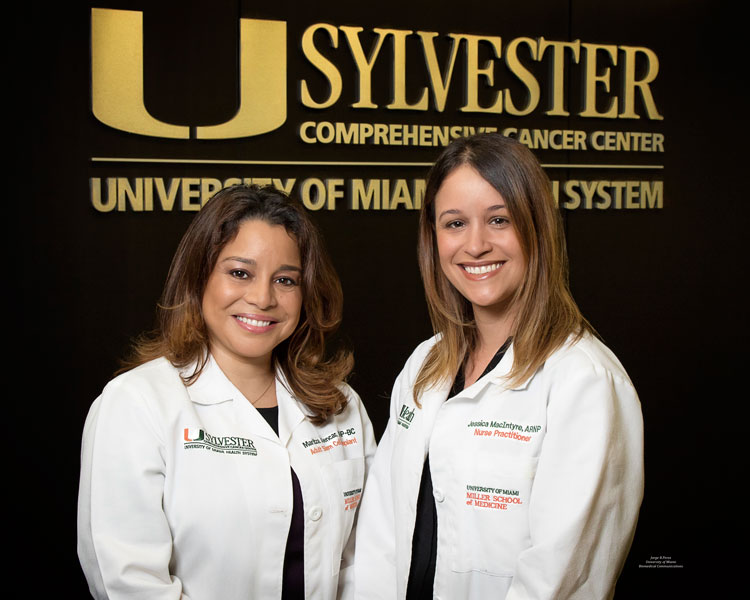 Sylvester Comprehensive Cancer Center at the University of Miami Miller School of Medicine is launching Florida's first oncology fellowship program developed for nurse practitioners. The announcement is being made during National Nurse Practitioners Week, November 13-19.
"Nurse practitioners play an essential role in the care of the oncology patient," said Sylvester Director Stephen D. Nimer, M.D. "They provide caring, compassion and education, and they are dedicated advocates for exemplary patient care, guiding patients through their treatment process. We are proud to provide such an exclusive program at the cancer center."
According to the American Academy of Nurse Practitioners, there are more than 220,000 nurse practitioners practicing in the U.S. Many aspects of primary care are being shifted to nurse practitioners to reduce demands on physicians, and improve efficiency and continuity in health care.
"Unfortunately, many nurse practitioners are not specialized after graduation or lack experience in areas like oncology," said Jessica MacIntyre, M.S.N., ARNP, Sylvester's Director of Clinical Operations, who will also be a co-director of the new fellowship program. "A 2008 survey of advanced practice Oncology Nursing Society members revealed that only 16 percent of nurse practitioners who responded have completed a program that focused on oncology. Only a minority of academic nurse practitioner programs in the U.S. offer a specialty in oncology, and less than a handful of cancer centers offer an oncology fellowship program."
Sylvester's program will be a year-long rotation through hematology/oncology and other specialties that interact with oncology patients to provide a multidisciplinary curriculum. The vision is to expand the program to include a blood and marrow transplant fellowship for nurse practitioners.
"Oncology is a highly specialized field of medicine, and formal training is fundamental in order to provide quality, efficient care," said Maritza Alencar, D.N.P., M.B.A., ARNP, Clinical Operations Stem Cell Transplantation Nurse Practitioner at Sylvester and the fellowship program's other co-director.
Original post can be found here.