Dr. W. Jarrard Goodwin, Professor and Associate Chief Medical Officer UMHC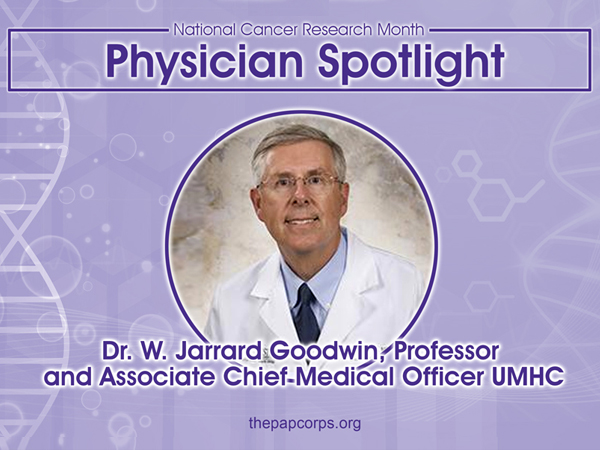 May is National Cancer Research Month, and Sylvester has made many advancements thanks to the dedication of Dr. Jarrard (Jerry) Goodwin.
Dr. Goodwin has played an integral role in the growth of Sylvester during the past years, helping build a successful business model for the clinical affairs of the Center, and recruited, either directly or through collaborations, an army of cancer faculty, scientists, educators and physicians, who have dramatically enhanced the quality of the academic production and clinical delivery at Sylvester. He has also been instrumental in building and optimizing Sylvester's satellite locations in Deerfield Beach and Kendall. All this while being one of the leading physicians in the treatment of cancer and benign tumors of the mouth, throat, neck, salivary glands, thyroid gland, and facial skin.