University of Miami Cancer Center Announces 'Historic' $50 Million Pledge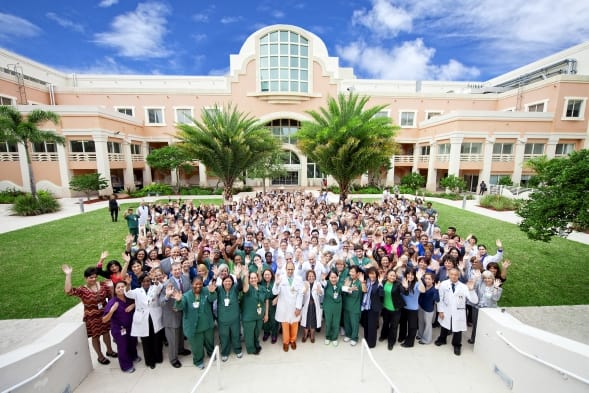 The Sylvester Comprehensive Cancer Center of the University of Miami Miller School of Medicine announced on Thursday that the institution has received a $50 million pledge to fund cancer research.
"It's one of the largest gifts to a cancer center in the nation this year," Sylvester spokesman Patrick Bartosch told Patch immediately following the afternoon announcement.
The gift by The Pap Corps Champions for Cancer Research will be used to fund research in cancer epigenetics, cancer control and tumor biology.
The cancer center's Deerfield Beach location, which is set to begin a major renovation and expansion in 2017, will also be dedicated as "The Pap Corps Campus" in honor of the gift.
"This gift from the Pap Corps is historic in its magnitude and will be transformative in its scope, helping to fund cancer research at Sylvester that will save lives in our community," added Dr. Stephen Nimer, director of Sylvester.
The money will help pay for the recruitment of more than two dozen cancer experts, scientists and research projects as well laboratory expansion and research technology, according to Bartosch.
The announcement was made at the Sylvester at Deerfield Beach.
Attendees included the vice mayor of Deerfield Beach, University of Miami President Julio Frenk and Linda Moses, president of The Pap Corps.
Other attendees included Steve Altschuler, CEO of UHealth; Nimer and Dr. Mohammad Jahanzeb, Sylvester at Deerfield Beach medical director.
Original post can be found here.